Winter jackets come in a variety of styles, and depending on the material, some are more effective than others at keeping you warm. Denim jackets with a woolen inner layer are an excellent choice for keeping warm in the winter.
Despite having an inner wool layer, denim jackets may not keep you warm below 10 degrees Celsius, or 50 degrees Fahrenheit. As a result, we recommend wearing denim jackets in situations where the temperature is not extremely low or having an extra coat inside, preferably with a hoodie, for added protection.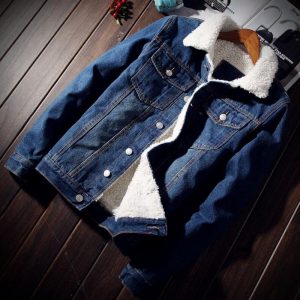 We have come up with various ways you can pull off a denim jacket in the winter and come off as smart yet still keeping warm like
Wear flannel-lined Denim or Denim with wool in them.
 Buy more thick and heavier denim.
 Wear the Denim under a coat.
 Combine your denim with boots and warm scarfs or snoods.